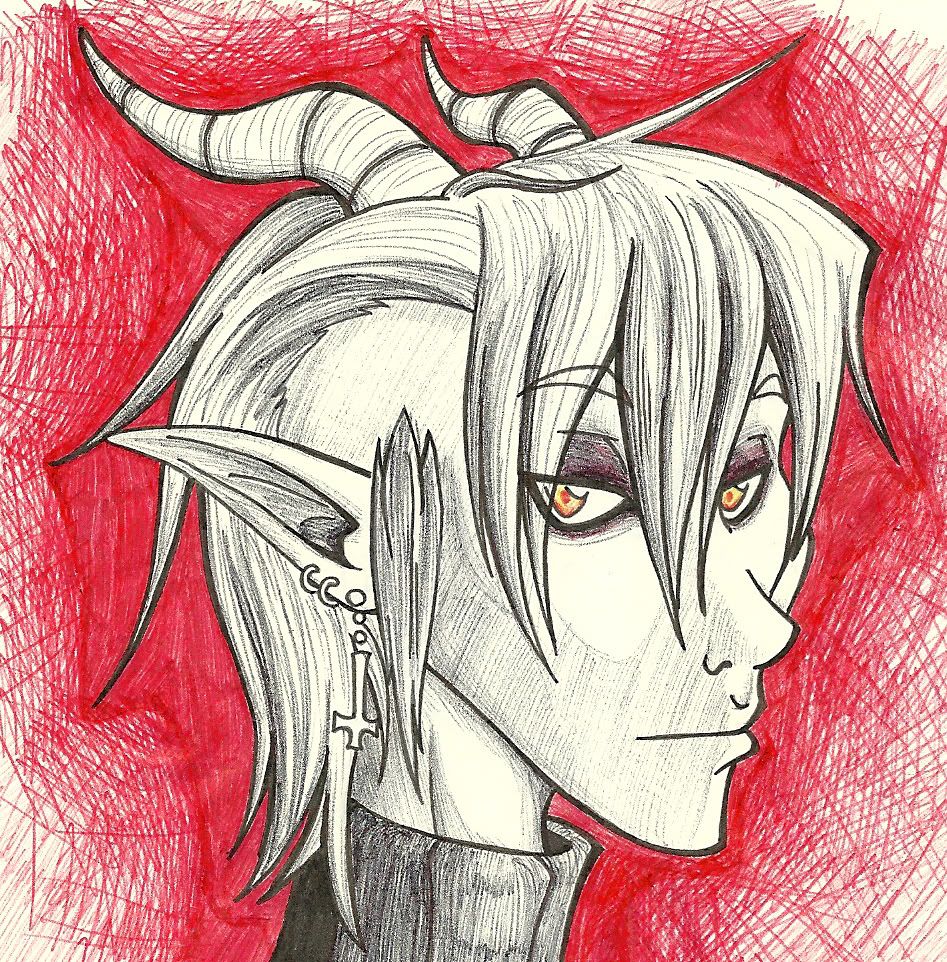 I tried a semi-realistic approach to this. It didn't work very well :/
This is actually the very first finished drawing from my moleskine, even if it only covers less than half a page.
I tried to do a similar thing with the ballpoint pen as I did with
this drawing.